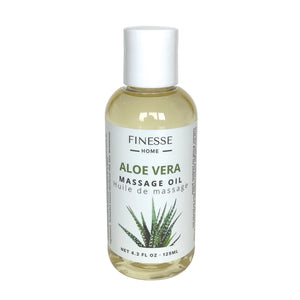 Aloe Vera Massage Oil
---
Give your skin the care it deserves with our Aloe Vera Skin Care range of products.
Our clinical grade Aloe does much more than just leave your skin soft.  Aloe vera is packed with vitamins such as B-12, which helps maintain blood and nerve cells. Aloe contains folic acid, as well as vitamins A, C and E, which are antioxidant rich.  
Aloe Massage Oil is crafted with Aloe & Sunflower Oil which is designed to glide easily when massaged and deeply penetrate and moisturise the skin. It is an excellent face oil serum for women who use mineral-based make-up, aloe vera acts as a moisturizer and is perfect as a base moisturiser for the face prior to the application of make-up which prevents skin drying. 
---
---
---
We Also Recommend
---